Under the leadership of Cook County Board President Toni Preckwinkle, we've created the Cook County Medical Debt Relief Initiative (MDRI) with funding from the American Rescue Plan.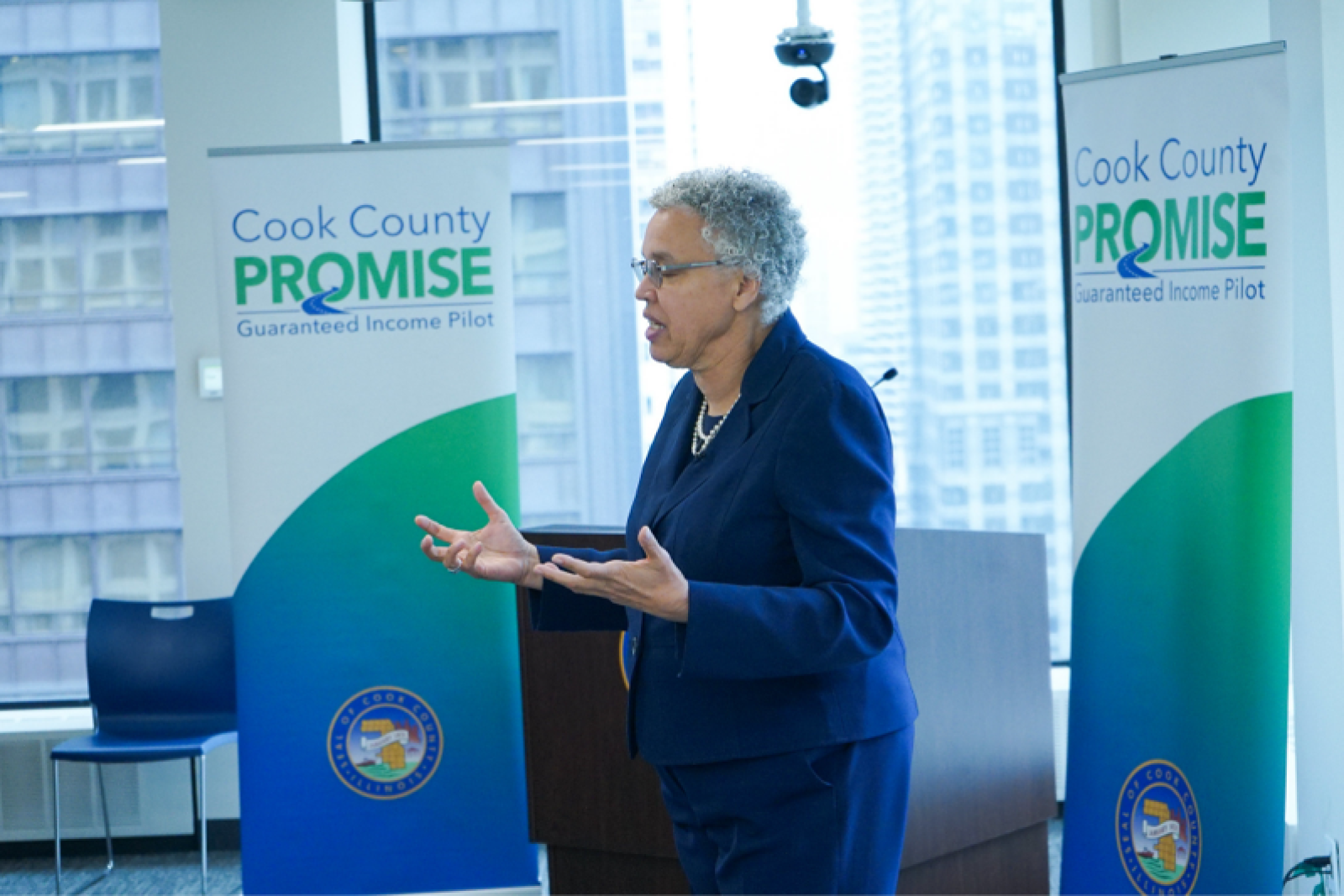 The Cook County Promise Guaranteed Income Pilot provides unconditional $500 monthly cash payments to 3,250 low-to-moderate income families in Cook County for a period of two years.
Cook County is committed to reducing our justice-involved population while also making significant investments to improve public safety.
Through Build Up Cook, Cook County is leveraging our staff, resources, and experience to support historic federal investments in public infrastructure by working hand-in-hand with our partner municipalities.