Overview
Cook County represents the core of the region's jobs, businesses and productivity. The economic footprint of the Chicago region is larger than that of most nations in the world. And one of the great strengths of Cook County, and the larger region, is the diversity of our economy.
However, COVID-19 brought unprecedented challenges that continue to affect our communities and their economic vitality. Across the country and Cook County, those who were already marginalized due to race, ethnicity, gender, age, or disability were also susceptible to economic hardship. That's why we are investing in our medical debt relief initiative, a guaranteed income pilot (the country's largest), and major support for small businesses.
A large portion of the County, parts of the southern and western regions, already struggled with high levels of unemployment, declining property values and limited access to essential services before the pandemic hit; COVID-19 worsened those challenges and disparities.
With community input, we are focused on creating and retaining jobs, developing industry-sector strategies, supporting workforce training and development, adding quality housing, supporting safety net services and investments in infrastructure. The distinctive local dynamics of inequality in our area reaffirm the importance of local leadership for understanding and improving economic opportunities to increase equity for residents who are challenged the most.
$42m
investment in people and families across Cook County for the Promise Pilot.
3,250
households are participating in the pilot program.
$500
guaranteed monthly income per household.
Moises
is a lifelong Chicagoan. After his son was born in 2015, his girlfriend passed away in 2017. The stress of the situation impacted his work performance, and he was laid off. Moises picked up gig work, which allowed him the flexibility to stay home with his son. But after his car was stolen, he descended into an economic crisis. With the Promise Pilot, he uses most of his $500 payment on rent but saves $20 or so each month to enjoy a meal. Now, he's working hard to create a more stable future.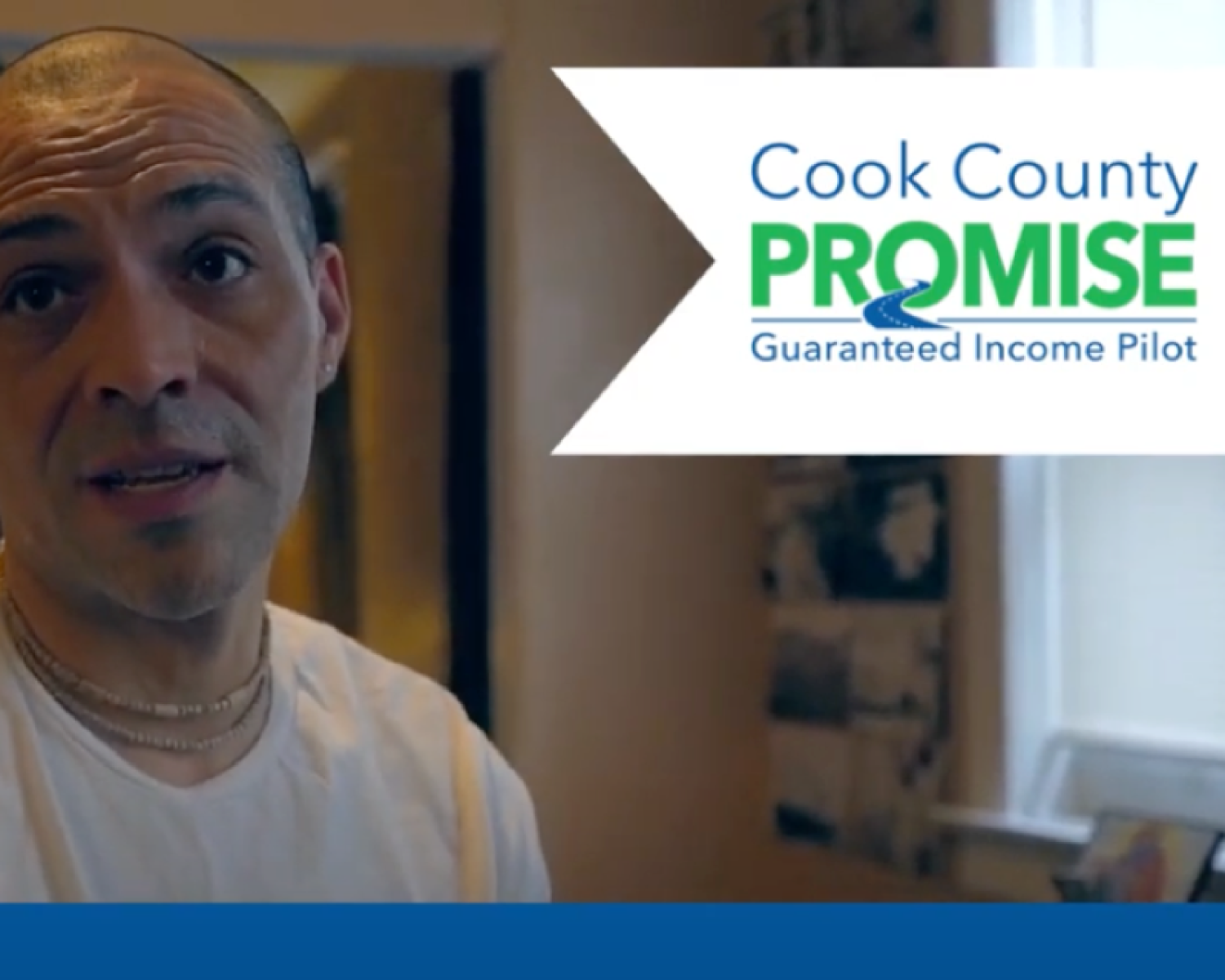 Economic Development Dashboard